Legal website operator identification
Sindibaba® is a registered trademark of:
Augasta GmbH
Loebstr. 15
54292 Trier
Deutschland
Phone: +49 651-99498366
Fax: +49 651-99473677
E-mail: info@sindibaba.com
Commercial register: Wittlich district court
Commercial register number: HRB 44703
General manager: Rainer Appel
VAT No.: DE 301 226 330
The European Online Dispute Resolution (ODR) platform: https://ec.europa.eu/odr
We are neither obliged nor willing to participate in dispute resolution proceedings before a consumer arbitration board.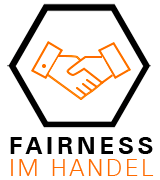 We are a member of the initiative "Fairness im Handel".
For more information, see: https://www.fairness-im-handel.de
Responsible for the contents as per § 55 of the RStV (Interstate Broadcasting Agreement):
Rainer Appel, Augasta GmbH, Loebstr. 15, 54292 Trier, Germany
[gzd_complaints]